This is a guide for paying for a passage via our app. To find out how to do this via our website, click here.
Step 1 – Open the Tyne Tunnels app and select option 2.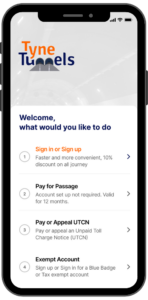 Step 2 – Click "Get Started" to Pay for a Passage, or the option below to check your remaining journeys.
You can use Pay for a Passage to either:
Pay for up to 10 journeys before travelling, up to 1 year in advance
Pay by midnight the day after your journey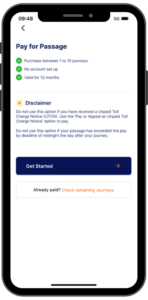 Step 3 – Enter your Vehicle Registration Number and confirm your vehicle.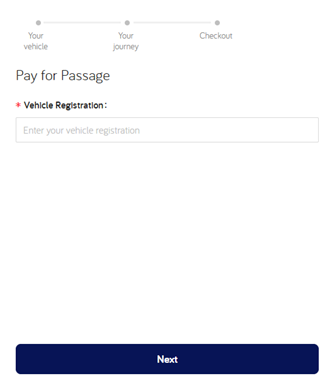 Step 4 – Select how many journeys you'd like to pay for along with your email address.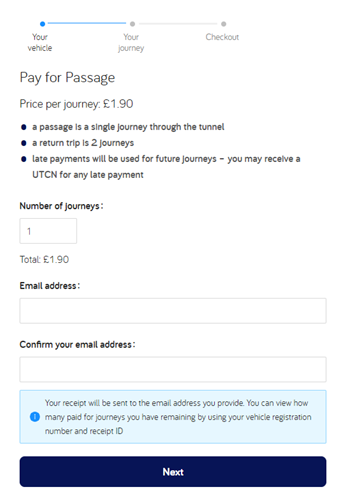 Step 5 – Enter your payment details and submit.