If you need to print or download receipts of your journeys, follow the steps below.
Please note: this is not currently possible to complete on our app, only via our website. You can however login to your account on a mobile device via your web browser and follow the same steps.
Step 1 – Login to your account here and click your account tile.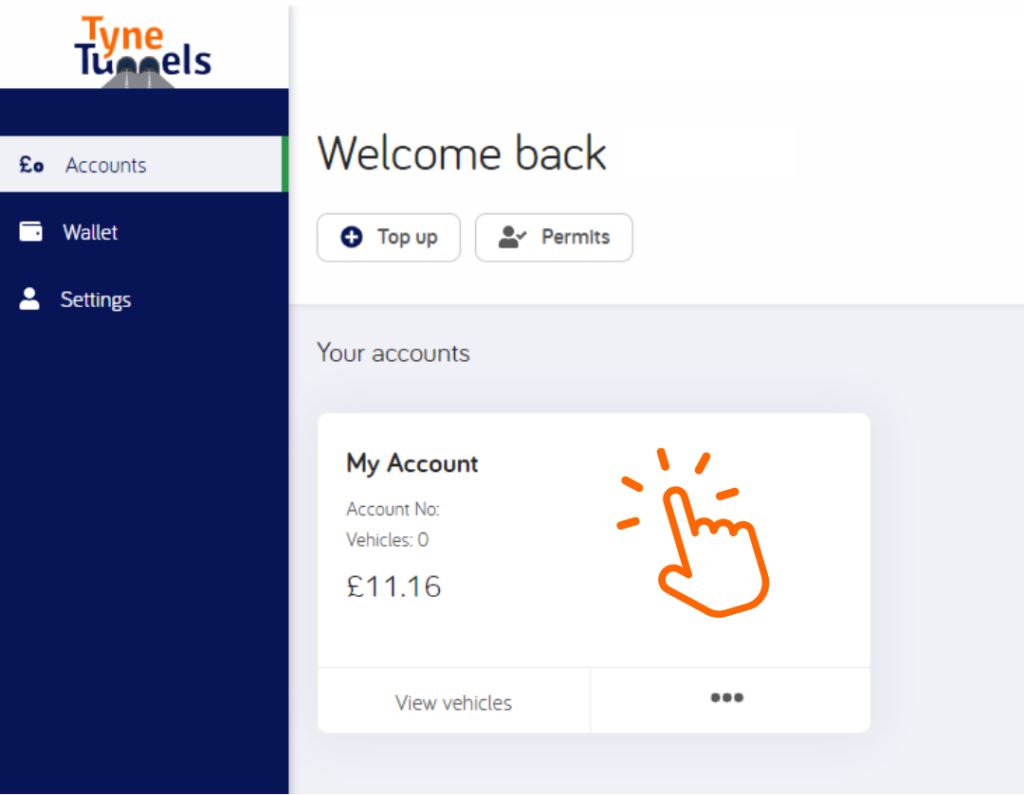 Step 2 – Click on "Account preferences"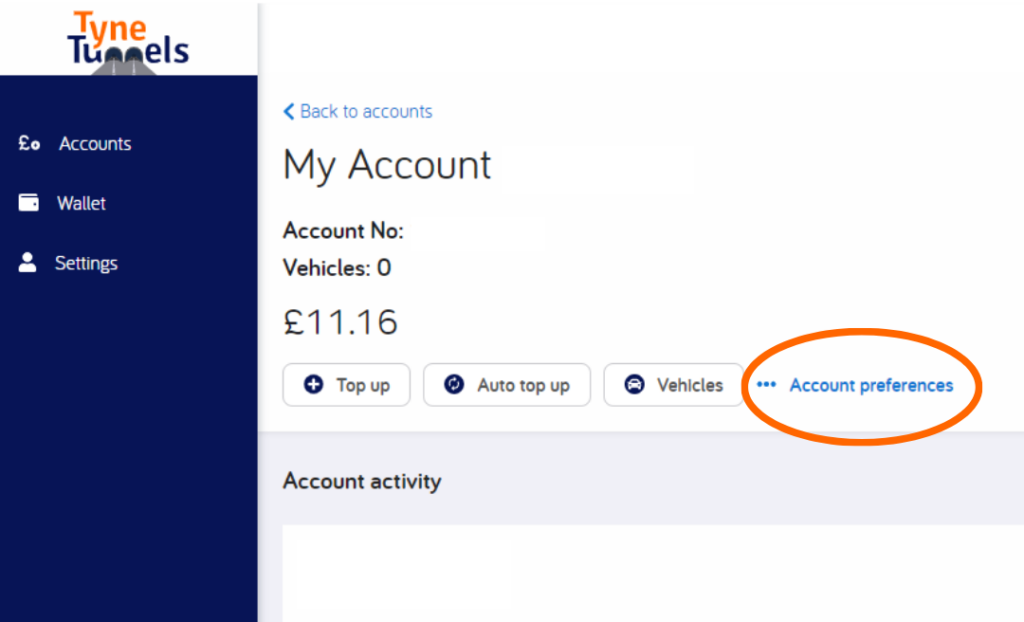 Step 3 – Click on "Print statement"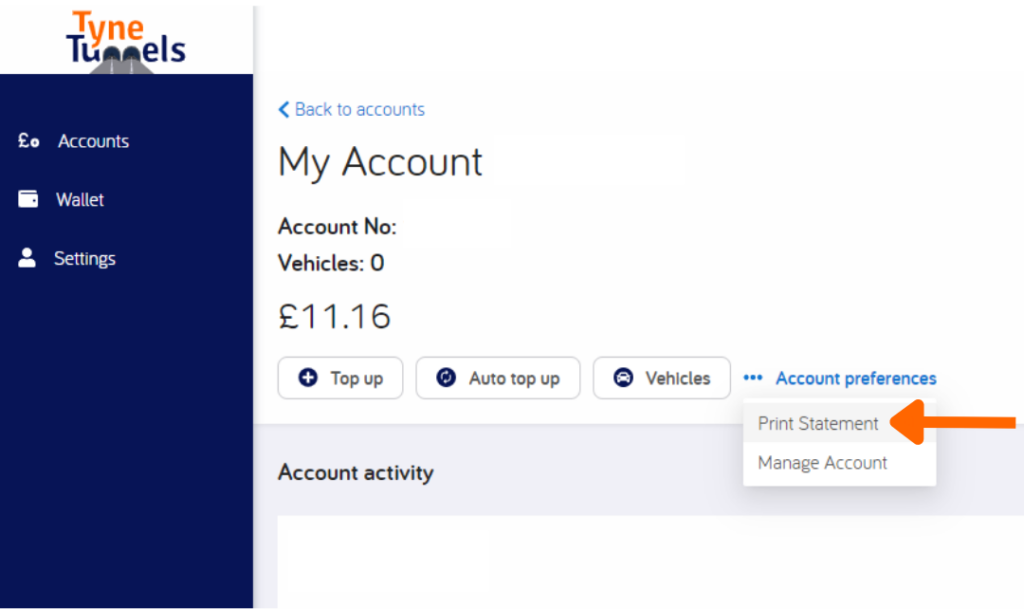 Step 4 – A print window will then open (depending on your device). You can save this as a PDF, or send to a printer.