THIS COMPETITION HAS NOW CLOSED.
Calling all creative kids!
We are giving all kids based in the North East the opportunity to design AN ENTIRE mural to celebrate the beginning of open road tolling at Tyne Tunnels.
Your design could be based on:
The reduction of car emissions, helping the planet by saving fuel as you drive straight through with no stopping.
The time you save from not needing to stop at the barriers (as there will no longer be a plaza!)
What the Tyne Tunnels means to you, where do you go when you use the tunnel? The beach, local shops, visit friends and family.
But most importantly, remember to make your design exciting, busy and full of colour!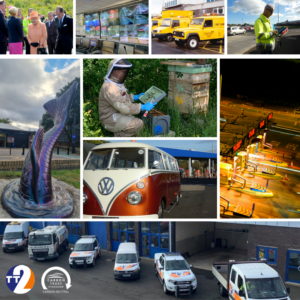 The mural will be complete in spring 2022 by local artist Mark Shields. All entries must be submitted no later than 31 December 2021.
Click the button to download more resources to help you create your design!
More resources
You could draw…
The orange van which was the first vehicle to drive through since Open Road Tolling began on 8th November
The bees which live in the TT2 woodland
Control room or maintenance vehicles
The winning design will receive:
Tickets to a local theme park or attraction
A tour of TT2
A pot of Tunnel honey from our bees!
£50 voucher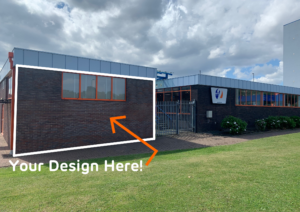 How to submit
We recommend you fill an A4 landscape sheet with your design and go into as much detail as you can!
ONLINE: Fill in all the information below! Remember to attach your design too, you can do this by taking a photo of the design or scan it in and upload the scanned document.
POST: If you can't upload your design, you can also send it to us in the post! Remember to include your name, a phone number we can contact you on and send to:
The Marketing Team
TT2 Administration Building
Tyne Tunnel
Wallsend
NE28 0PD
Please contact us via our social media channels.