This a guide for adding a vehicle registration number to your account via our app. To add via our website, view our guide here.
Step 1 – On the overview screen or Vehicles tab, click the blue circle icon in the corner of the screen.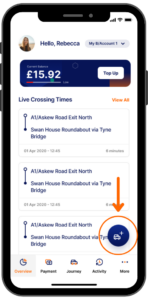 Step 2 – Select your account and type in your Vehicle Registration Number, then press "Find & Add Vehicle".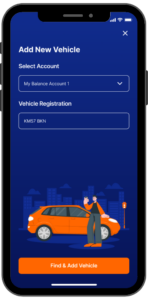 Step 3 – Check your vehicle details then press "Confirm & Add This Vehicle".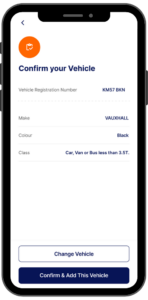 You can click the "Vehicles" tab to see which vehicles you have on your account, and remove them if you wish to do so.