To find out how to sign up for a Pre-Paid account on our website, click here.
Step 1 – On the home screen, click option 1. Then click sign up.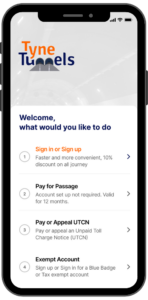 Step 2 – Enter your email address & create a password.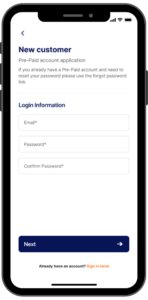 Step 3 – Enter your name & address. After entering your postcode, you can use the address finder to complete the other fields.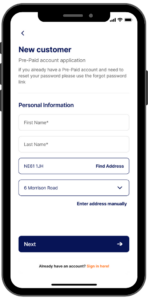 Step 4 – Let us know how you heard about our App.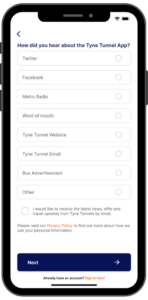 Step 5 – Select your account type (business or individual) and submit your application.
Personal Account – Manage multiple vehicles on up to two accounts which can each have their own funds.
Business Account – Split your fleet of vehicles into groups under one account. There is no limit on the number of accounts you can have under a business account.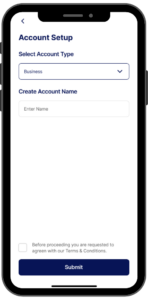 You will receive a message that your application has been received. Please keep an eye on your email for notification of when your account has been created.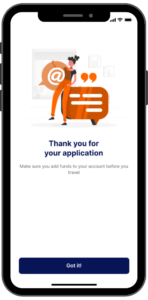 Before travelling, ensure to top-up your account with credit and add your Vehicle Registration Number.