Say hello to Auto Top-up! A new, highly requested upgrade to our service.
It's simple to set up Auto Top-up on your account. Find out how in this how-to guide or video (and see our FAQs at the bottom of this article).
Find out how to set-up Auto Top-up in this short video:
Or find out how in our step by step how-to guide here:
PLEASE NOTE: The minimum top-up amount and low balance threshold is £10.
Step 1 – Login to your account
Auto Top-up is currently available on our website. Login at topup.tt2.co.uk with your Pre-paid account. (Don't have online access? Request access here.)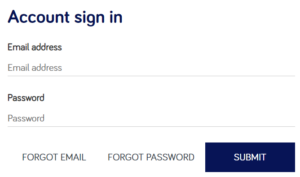 Step 2 – Click "Add funds"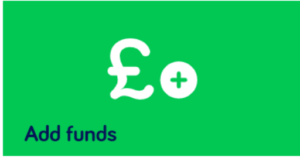 Step 3 – Complete a top-up transaction and save your card details
Before setting up Auto Top-up, you will first have to complete a top-up transaction and re-enter/save your card information if you haven't done so before the 15th July 2021.
Unfortunately, these details would have been removed from your account as we upgraded our system to introduce Auto Top-up. A saved card is needed for Auto Top-up transactions to take place. If you have completed a top-up transaction since the 15th July 2021, please skip to step 4.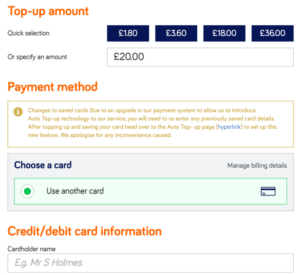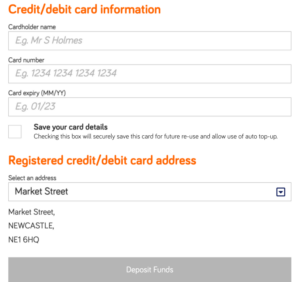 Step 4 – Navigate to the Auto Top-up window
You will find this on the dashboard of your account after you logged in.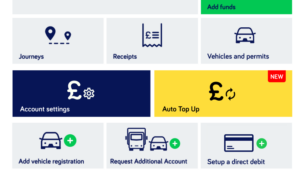 Step 5 – Set your threshold amount
Select an amount that will be the lowest your balance on your Pre-paid account can drop to before the Auto Top-up transaction is initiated.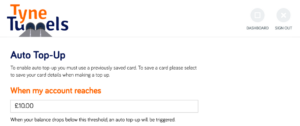 Step 6 – Select your Top-up amount
This will be how much your account will be topped up by when your chosen threshold has been reached. You can pick from a quick select option or specify an amount.

Step 7 – Select your payment method and complete
Choose one of your saved cards from your account to be debited, agree to the terms and conditions and click "Complete Form".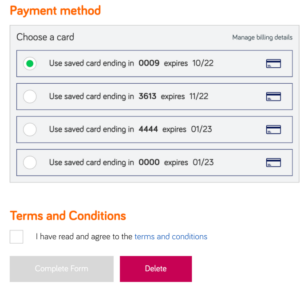 Congratulations, you've now setup Auto Top-up on your account!
You will receive email confirmation of when an Auto Top-up transaction has been complete and if any errors occurred and the payment was unsuccessful.
FAQs
I don't have a Pre-paid account, can I use Auto Top-up?
No. Only Pre-paid account holders can use this new feature, you can apply for a Pre-paid account at www.topup.tt2.co.uk.
Why is my card information no longer saved?
Due to upgrades with our payment system, previously saved card details have been removed in order for us to implement our new Auto Top-up technology. Please re-enter your card details and complete a top-up transaction which will allow you to use Auto Top-up on your account.
Where do I Auto Top-up?
The Auto Top-up page can be found on your dashboard at www.topup.tt2.co.uk, login first with your Pre-paid account.
How will the Auto Top-up system work?
Our Auto Top-up system will ensure that you always have money in your account. If you register for a TT2 Pre-paid account you can set up the account so it is automatically topped up from your bank account whenever the level of funds in your account drops below a specified amount. The minimum amount you can specify is £10.00 but you can set a higher amount if you wish to do so.
Will I have to use the Auto Top-up system?
No. You can still choose to top-up your account yourself, but this way you will run a much greater risk of not having enough money in your account to pay for your crossing.
If I use the Auto Top-up system, how much money will it take from my bank when my Pre-Paid account drops below my agreed threshold?
You will be able to choose your own top-up value, though there will be a minimum top-up value of £10. We recommend you choose a value that is roughly equal to the amount you expect to spend on crossings on a monthly basis.
I don't want to set up Auto Top-up, do I still need to save my card information?
Saving your card does not mean you also have to set up Auto Top-up. However, a saved card is needed to set up Auto Top-up. You can continue to top-up as normal with/without a saved card.