Low Balance Notifications allows you to be notified by email when your Tyne Tunnels account is running low on credit. Follow these steps to set the notifications up.
We recommend customers who existingly received low balance notifications to check that their notifications are set up correctly in their accounts.
Step 1 – Login with your Pre-Paid account. Then click "Settings" in the sidebar.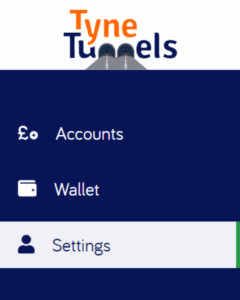 Step 2 – Click on "Notifications".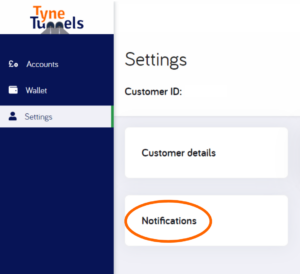 Step 3 – Tick the box to receive low balance notifications. This means when your account reaches your desired threshold, you will receive an email notification.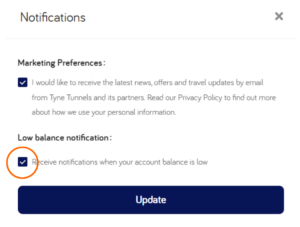 Step 4 – If you'd like to change your default low balance threshold, go to your account overview, "Account preferences" then "Mange Account".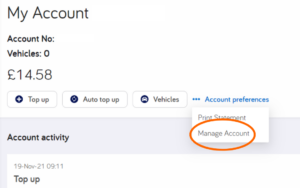 Step 5 – Enter your desired threshold and click "Update".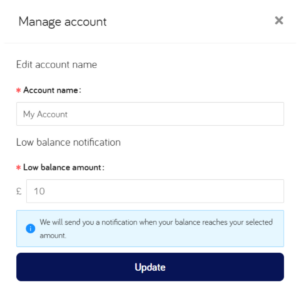 Why not set up Auto Top-up too? Always have sufficient credit.
Find out more