In November 2021, we introduced our Tyne Pass project and transitioned to Open Road Tolling. You can now drive straight through the Tyne Tunnels without stopping, making your journey faster and reducing emissions in the local area.
What have we done so far?
The first stage was to remove our toll plazas, which has now been successfully completed.
This was carried out in stages, starting in late 2021 with the Northbound plaza, and finishing with the demolition of the Southbound plaza at the beginning of 2022.
During these works, we made changes to our lane layouts e.g., driving on the lefthand side of the plazas whilst the righthand side was demolished (vice versa). This was to prevent disrupting the major A19 road network, creating minimal disruption to your journey. Keeping traffic flowing on this key link between the North and South of the River Tyne was our priority.
Northbound
After the Northbound plaza was removed, we worked on creating the new road.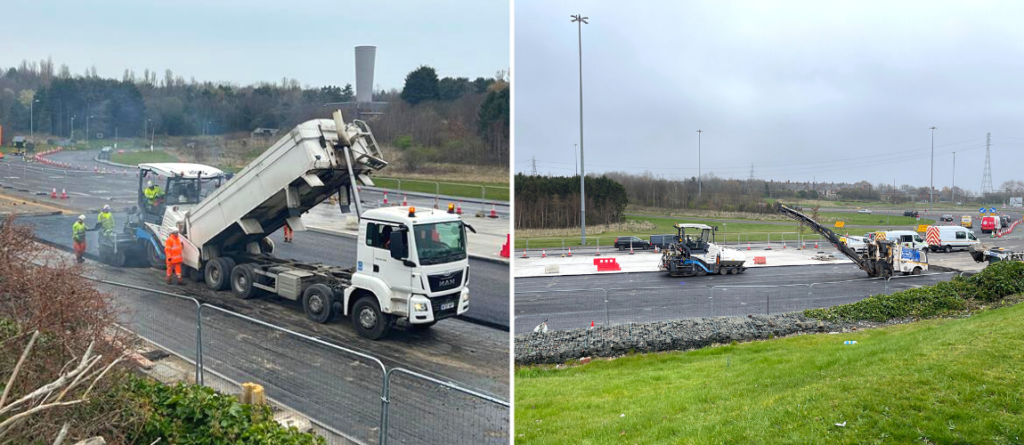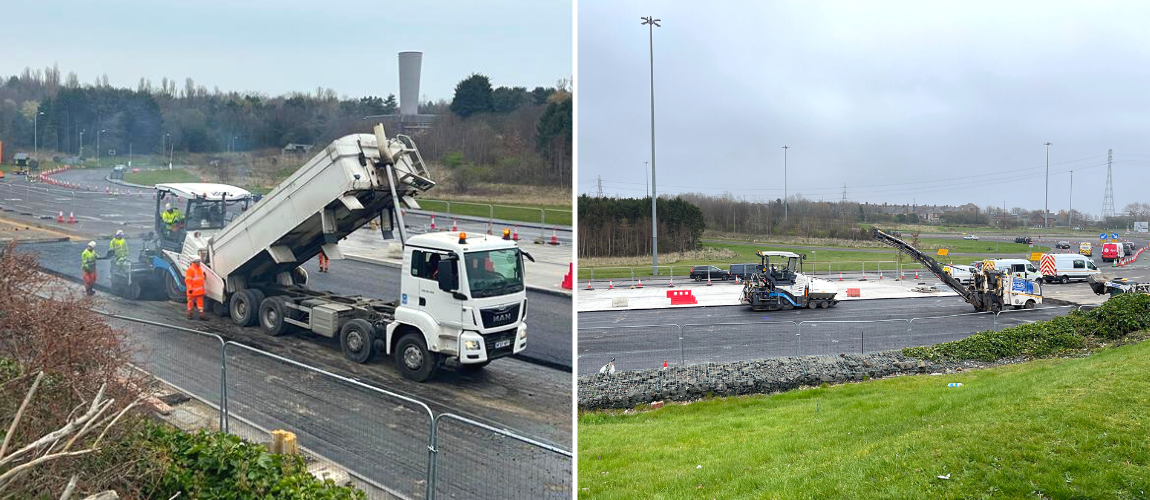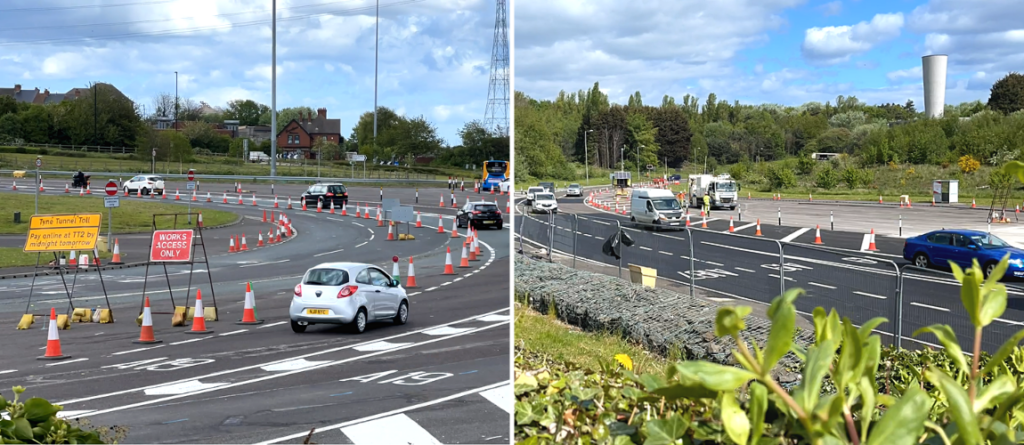 Our Northbound tarmacking work is progressing well including line painting, making way for a new road design which will further improve journey times through the Tyne Tunnels. The two lanes from inside the Tunnels will continue seamlessly with the A19.
Excess areas of tarmac from our existing toll plazas will be hatched out.
Learn more about our Northbound progress in our new progress video.
Learn more
Southbound
Next up, our old Southbound plaza will be tarmacked and line painting work will continue.
When will work be complete?
We are on track with our road layout works and expect this to be completed in Spring 2022.
Stay up to date on the latest progress news on our Facebook page
Follow us