We recently participated in the nationwide Heritage Open Days, offering visitors the chance to explore our history and heritage.
One notable achievement during the Heritage Open Days was the full booking of all our tour slots. It was heartening to see a strong interest in the Tyne Tunnels history, and we appreciate the support of all 60+ people who attended these tours.
We provided an exclusive look into our tunnel construction process. This behind-the-scenes experience allowed visitors to witness the intricate engineering work that has shaped the Tyne Tunnels. Our visitors then were took on a tour of the Tyne Tunnels Control Room. They had the opportunity to explore the inner workings of this vital space which operates 24/7, 7 days a week, gaining a deeper understanding of its significance.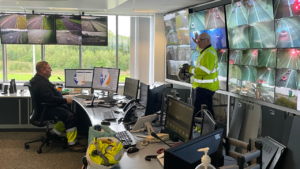 One of our outbuildings, the South Extract Building, opened its doors to visitors during the Heritage Open Days. Guests had the unique opportunity to venture behind the scenes, exploring its hidden corners, learning about the important equipment in the outbuilding for our daily operations including our fire suppression systems, and a tour through the escape galleries.
Our escape galleries are a unique safety features that in the unlikely event of an emergency, will direct you to the closest exit of the tunnel with directional signage.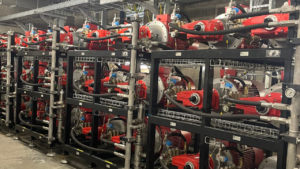 As we conclude our Heritage Open Days, we thank all our staff who made this event possible! Our team worked diligently to ensure that each visitor had a meaningful experience. We also want to thank all those who attended for their interest and curiosity.
Let's hear from Tracy, a Tyne Tunnels Tour Guide, about the Heritage Open Days event:
"We had the pleasure of welcoming 63 members of the public on our 'behind-the-scenes' tours, and the feedback was truly amazing. Visitors particularly enjoyed exploring one of our 'Escape Galleries,' which provided them with a deeper understanding of the safety features within the vehicle tunnels."
The open days provided an opportunity to celebrate our history and heritage. From sold-out tours to exclusive behind-the-scenes access, the event showcased the stories and craftsmanship that have shaped the Tyne Tunnels.
We look forward to future Heritage Open Days, where we can continue to share our heritage with interested explorers!