Using the Tunnels for the First Time
To help you prepare for your first visit to the Tyne Tunnels, the images below show you what to expect.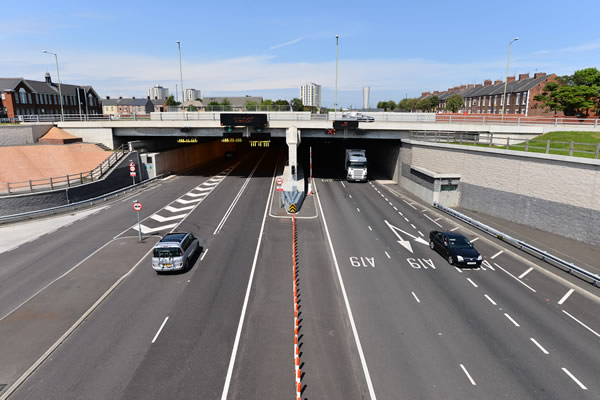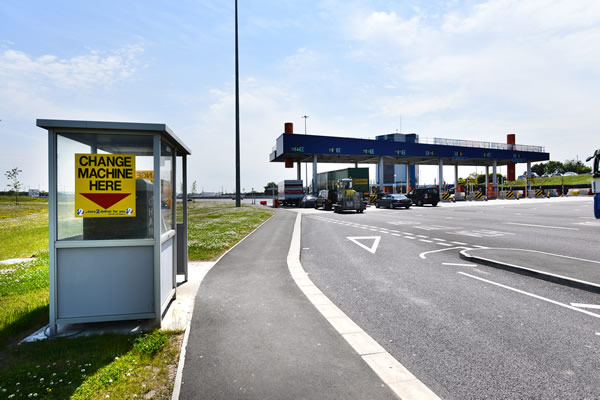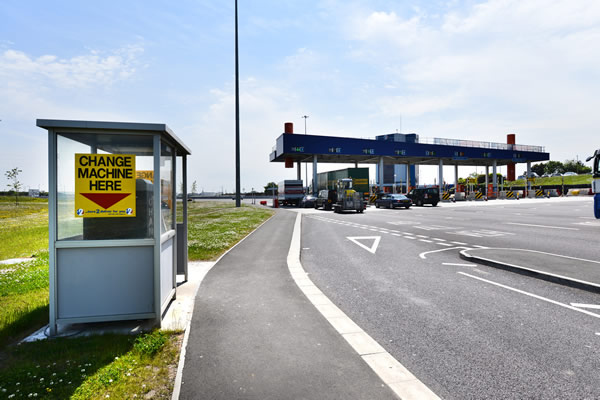 There are eight toll lanes for northbound traffic. Lanes 7 and 8 (those on your right) are for vehicles wishing to travel direct to Wallsend. However every lane can be used for vehicles continuing their journey on the A19.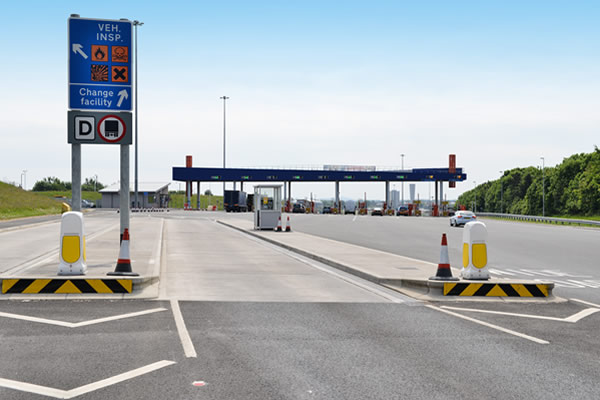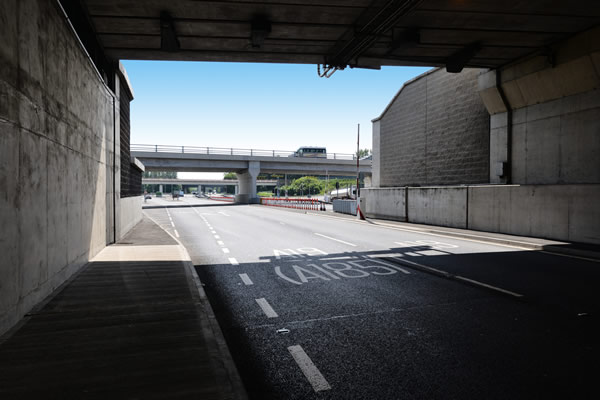 There are ten toll lanes for southbound traffic. You may wish to stay in one of the left hand lanes if you intend to leave the A19 after travelling through the tunnel to go to South Shields, Jarrow or Hebburn. However you will be able to change lane as you leave the tunnel. Please be aware that the exit slip road is quite close to the southbound tunnel.