This month TT2 staff have been celebrating Pride! Including a full day of sharing educational resources, dressing to express yourself and hosting a colourful baking competition!
We believe its important staff feel confident and comfortable in their place of work, being able to be wholly themselves and nothing less.
We have our lending library which allows staff to bring in/donate books and take books home to read and enjoy. We filled this with new books to help educate staff as part of our Pride celebrations.
Take a look at some Pride themed bakes from our baking competition…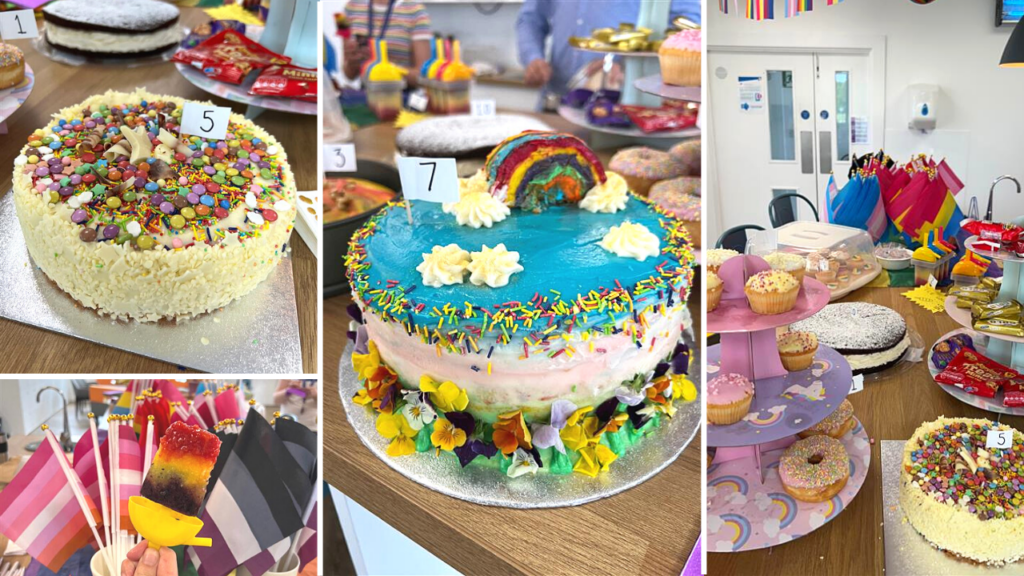 Which one do you think is best?