In partnership with The Inn Collection Group
Welcome to our guide showcasing the top hotel stays in the North East.
This region, known for its rich history, stunning coastline, and vibrant cities, offers a diverse array of accommodations.
Discover the best hotels for a memorable North East getaway, whether you crave luxury or countryside and coastal charm.
---
1. The Tynemouth Castle Inn (Opening Autumn 2023!)
The Tynemouth Castle Inn, brought to you by The Inn Collection Group.
Reopening with prime views of Longsands Beach and the North East coast.
This modern inn offers comfortable rooms, exceptional dining, and a cozy lounge with captivating sea views.
Guests can explore Tynemouth's range of activities or simply relax on the beach.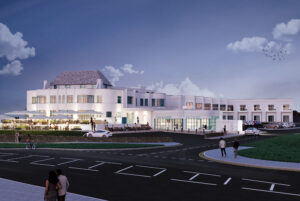 ---
2. The Amble Inn
Escape to the heart of Northumberland's beauty at The Amble Inn.
Close to Hauxley nature reserve, this inn offers a comfortable stay and easy access to Amble's town and Harbour.
Families will love the beer garden's play park, and the inn's well-appointed rooms and restaurant serving local delights.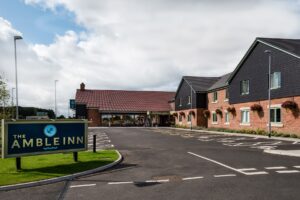 ---
3. The Bamburgh Castle Inn
Experience the charm of the Northumberland coast at The Bamburgh Castle Inn.
This inn, situated in the bustling fishing village of Seahouses, offers views over the Harbour and Farne Islands.
Start your day with a hearty breakfast in the restaurant, then explore the village's rich history and vibrant culture.
Take a boat tour to the Farne Islands or relax in the inn's bar.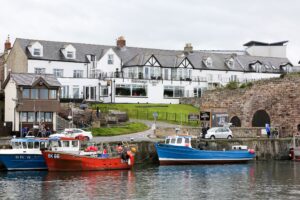 ---
4. The Seaburn Inn
The Seaburn Inn allures guests with its beach-side location on Seaburn Bay's golden sands.
Balcony rooms provide captivating views of the bay, and a commitment to comfort.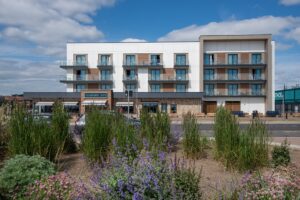 ---
5. The Kingslodge Inn
The Kingslodge Inn, nestled in Durham's city centre, offers an ideal location for a memorable stay.
Its comfortable rooms provide a perfect retreat after exploring the historic Durham Cathedral and charming streets nearby.
Whether for a romantic getaway, family trip, or solo adventure, The Kingslodge Inn provides the perfect blend of comfort
and city-centre convenience.