See the drive through how-to video above, or follow the steps below: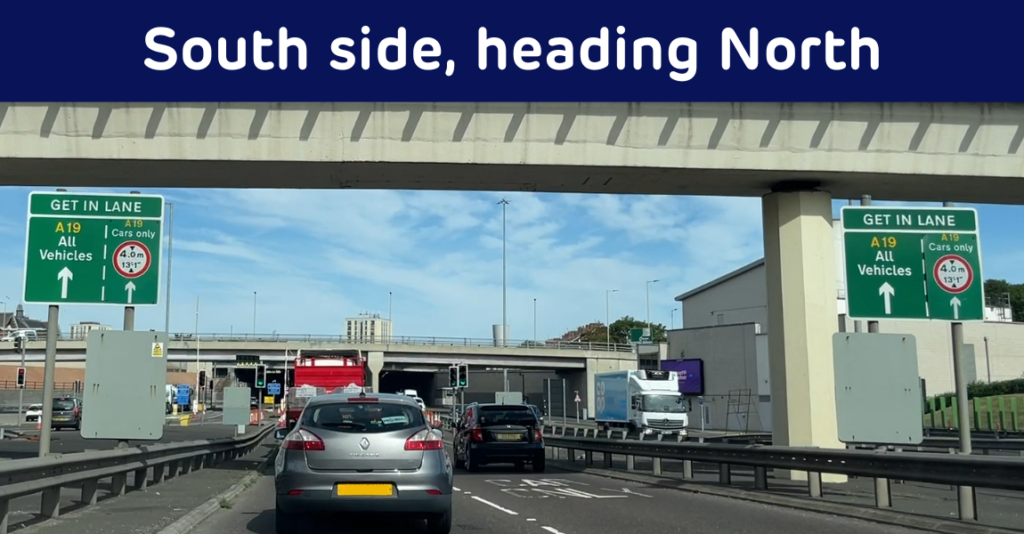 This is what you will expect to see when travelling North, before you enter the Northbound tunnel.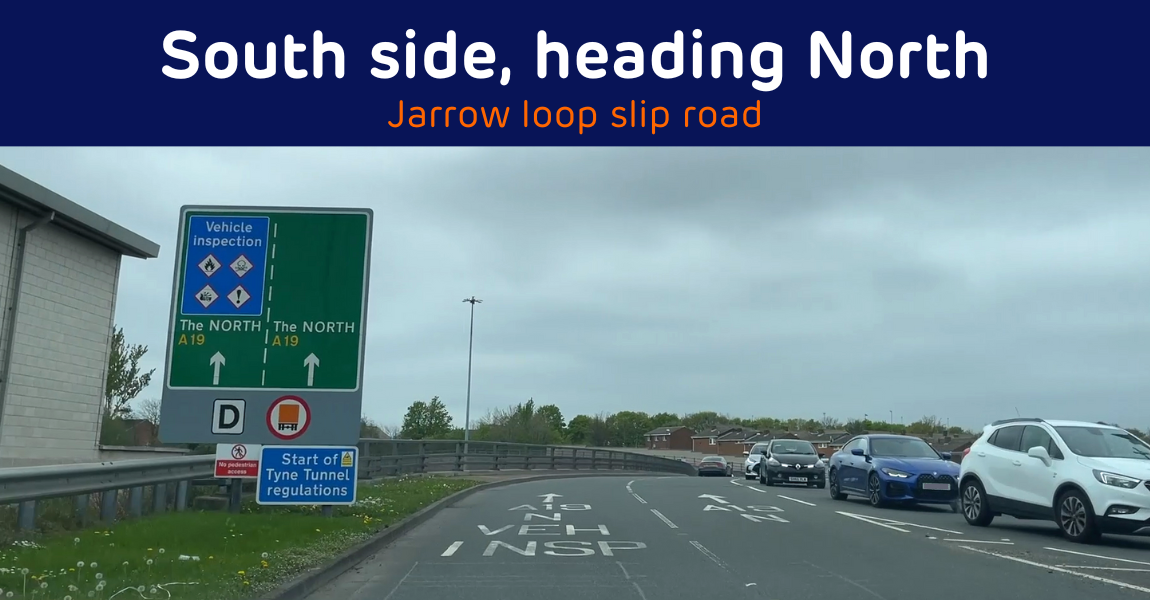 If using the loop slip road from Jarrow, use the left lane if you need to pull into an inspection lane, or the right lane to continue North on the A19.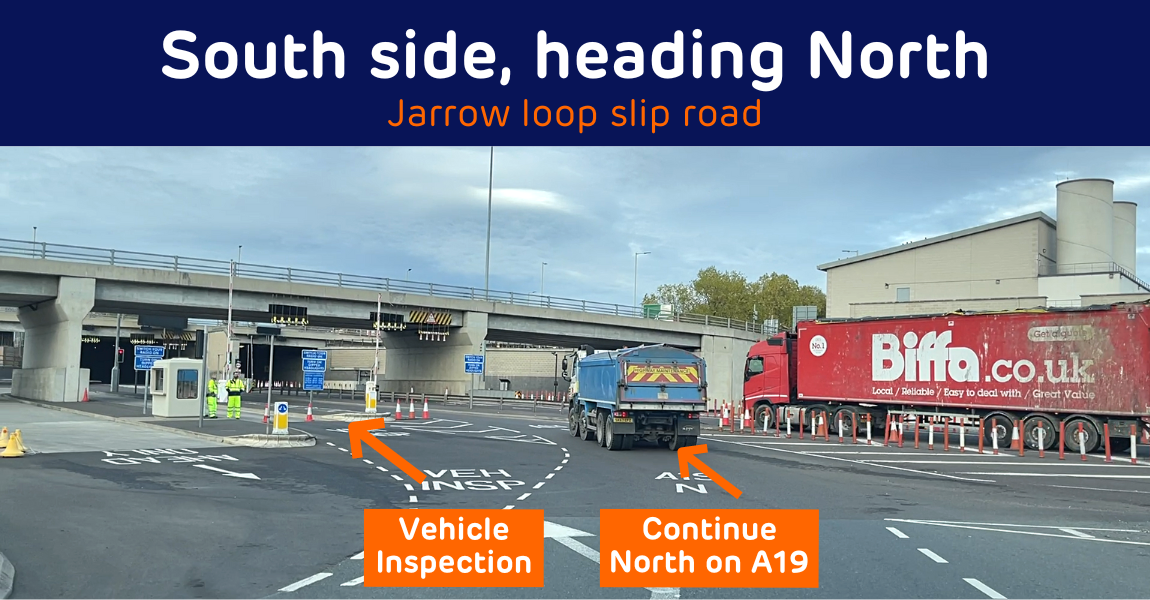 Once you reach the bottom of the loop slip road from Jarrow, bear to the left for vehicle inspection or continue north on the A19.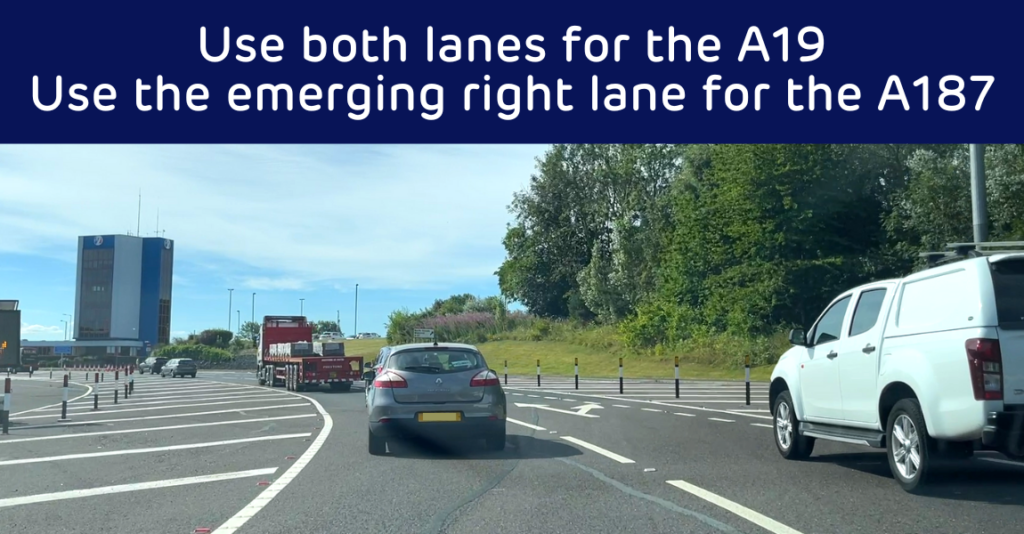 After leaving the Northbound tunnel, use either lane to continue on the A19.
For the A187, use the right lane and then merge through the dashed line lane on the right and follow it to the A187.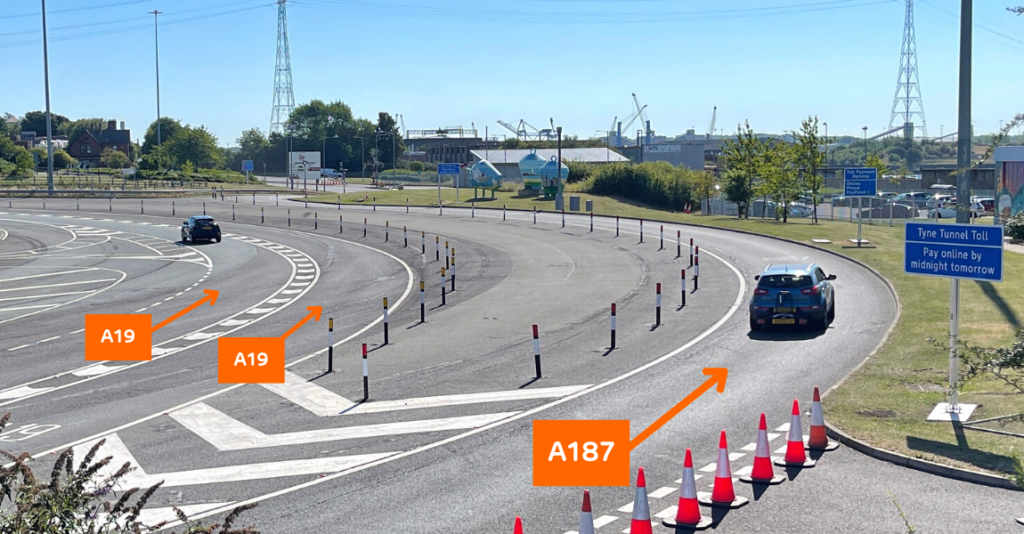 Payment
Payment at the Tyne Tunnels is no longer available at the point of passage. If you haven't Pre-Paid for your journey, you must pay by midnight the day after your journey.
See all payment methods available here.
To allow for the smoothest journey, we recommend a Pre-Paid account. This means you can top up your account before travelling so that you can drive straight through the Tunnels without stopping and no further action is required. The toll will be deducted from your account via Automatic Number Plate Recognition (ANPR) cameras as you drive through the tunnels. You also save 10% on every journey this way.
Exempt Customers
If you are an exemption customer and have your exemption registered against an online account, no further action is required.
If you are unregistered, please register here. Until you have received confirmation from us that your exemption is active, the toll is payable.