In the North East, Bonfire Night holds a cherished place in the annual calendar. This list of the Top 10 Must-See Bonfire Night Destinations in the region brings forth a variety of experiences! Whether you're a local or a visitor, these ten locations promise a memorable way to partake in the festivities.
---
Tuesday 31 October 2023 – Sunderland Spooktacular at Barnes Park
Enjoy a quiet pyromusical firework and flame show with a funfair, live music, fire acts, walkabout characters, food stalls, and prizes.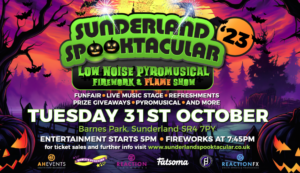 ---
Friday 3 November 2023 – Tynemouth Cricket Club Fireworks
Join Tynemouth Cricket Club Fireworks for an evening featuring a professional fireworks display synchronized to music, complemented by fairground rides and refreshments. Tickets can be purchased online, starting at £6 for adults and £3 for children.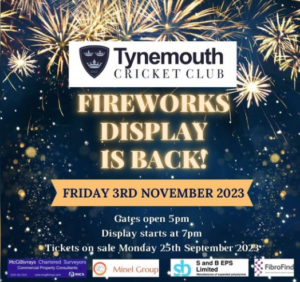 ---
Friday 3 November 2023 – Newcastle Racecourse Firework and Funfair Racenight
Explore the fun fair with rides for all ages (chargeable with unlimited ride passes). Enjoy face painting, delicious food stalls, and live music by local radio station presenters on stage.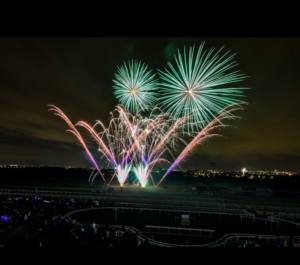 ---
Saturday 4 November 2023 – Saltwell Park hosted by Metro Radio
Experience the region's largest fireworks extravaganza featuring two displays in a single night. Explore the fairground and enjoy a variety of delectable food and drink options, from wood-fired pizzas to hog roasts and noodle bars to Greek wraps.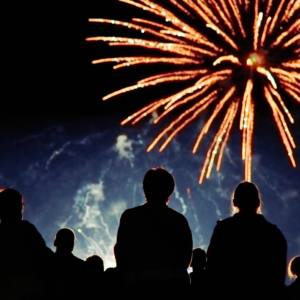 ---
Saturday 4 November 2023 – Blaydon RFC Bonfire and Fireworks
Blaydon RFC's 17th Annual Bonfire Night is back after two sold-out years! Tickets only through Eventbrite, no gate sales! William Clark Funfairs for entertainment, food venders and huge bonfire!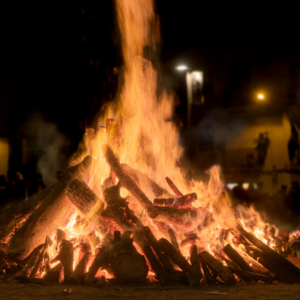 ---
Saturday 4 November 2023 – Alnwick Round Table Fireworks at Alnwick Rugby Club
The annual Community Firework Display at Alnwick Rugby Club is back again this year! Typically, this event is self-funded, utilizing entrance fees from the previous year and a small portion of proceeds generated from the Duck Race and Beer Festival. They take cash and card on the gate to enter unless you have a pre bought fast track ticket.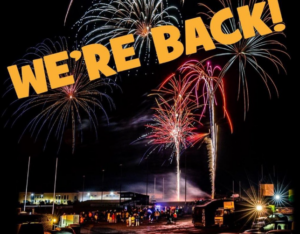 ---
Saturday 4 November 2023 – Thornaby Cricket Club Fireworks
Anticipate kids' rides, licensed bars, and a 20-minute fireworks display. Family tickets are priced at £15, with various other options available.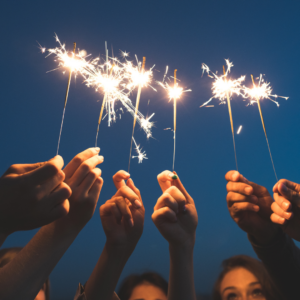 ---
Saturday 4 and Sunday 5 November 2023 – Hardwick Hall Fireworks
Look forward to a massive bonfire, a dazzling firework show, street food trucks, drinks, and thrilling fairground rides. Tickets start at just £6 per person (children under 5 enter free), or you can opt for a VIP package at £70 for a group of up to 6 people.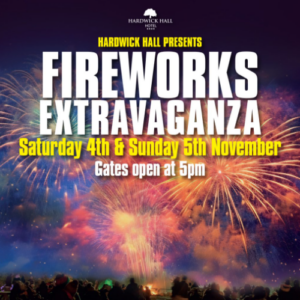 ---
Sunday 5 November 2023 – The Links, Whitley Bay Fireworks
North Tyneside's event at The Links in Whitley Bay will feature a free 15-minute display starting at 7 pm, allowing everyone to enjoy the spectacle without the need for tickets.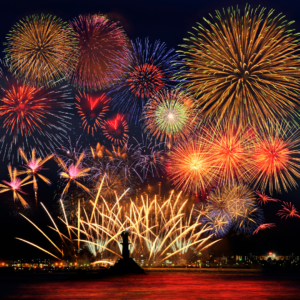 ---
Sunday 5 November 2023 – Blue Flames Sporting Club
The Blue Flames promises a fun night with three bars, a variety of food stalls, exciting fairground rides, and much more. Tickets are priced at £7.50 for adults and £5.50 for children.