Say hello to our brand new app, available now!
Functionality for all customers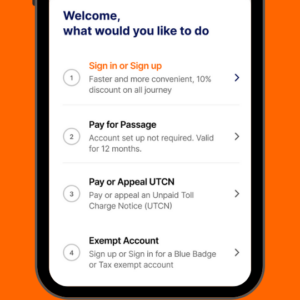 Whether you want to manage your Pre-Paid account, pay for a passage, manage your exemption account and more, our new app will allow you to do all this, in one place.
Access your account with ease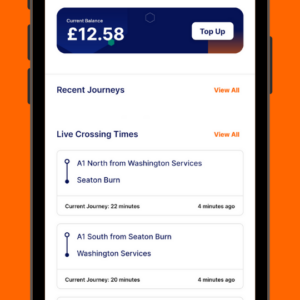 Top-up and view your recent journeys right from the home screen.
See live crossing times to help make sure you reach your destination in the quickest amount of time possible.
Add multiple vehicles
Add as many vehicles as you need instantly to your account.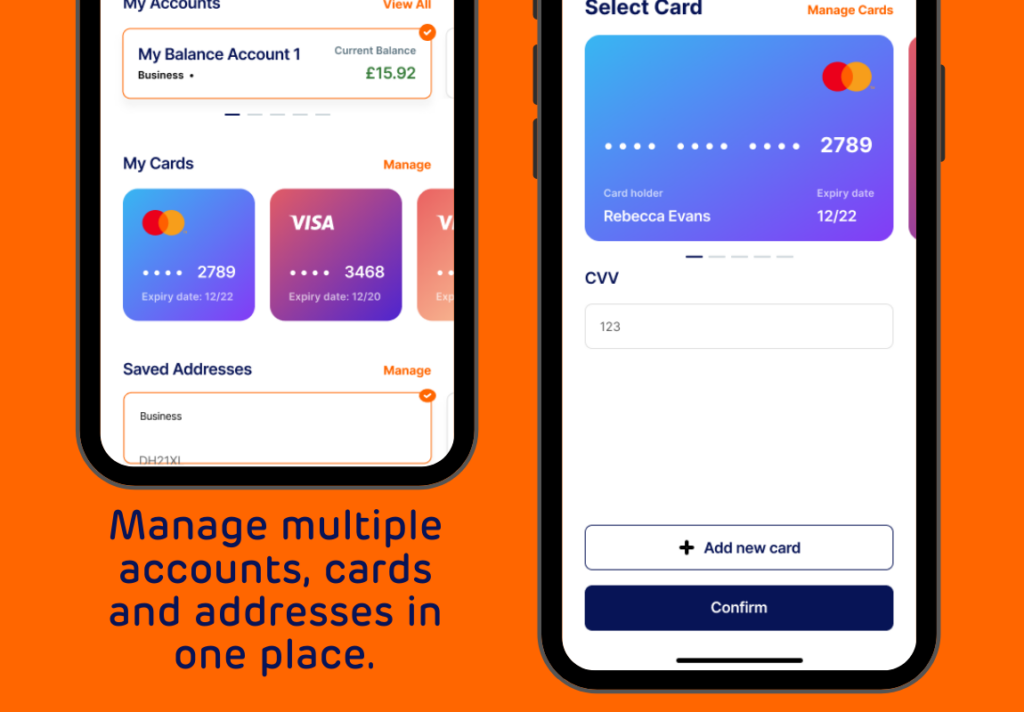 Offers, Rewards and Stories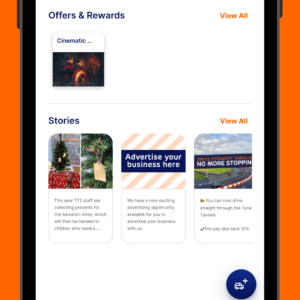 See offers & rewards exclusively for Tyne Tunnels customers. Including promotions and discount codes for local experiences and shops.
See what we've been up to by staying up to date with our stories section.
Travel Calculator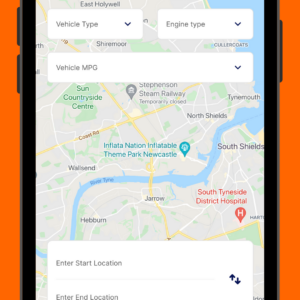 Our all new travel calculator will help you plan your journey, and find the quickest and most fuel efficient way to reach your destination. Enter your vehicle details and start/end location, and compare routes based on fuel costs, time and mileage.
Have you set up Auto Top-up on your Pre-Paid account?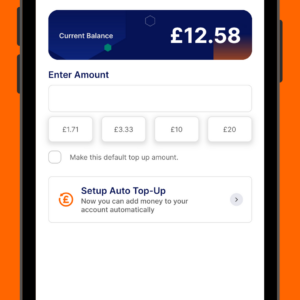 No need to worry about not having funds for your commute. Set a threshold for when you want your Pre-Paid account to top up automatically!