TT2 are supporting the Rainbow Trust who provides expert Family Support Workers to families who have a child with a life-threatening or terminal illness. When serious illness affects a child, family life is turned upside down, and time becomes more precious than ever.
Rainbow Trust pairs each family with a dedicated Family Support Worker who becomes a trusted and constant person in family life, providing practical and emotional support. This support helps families to face and make the most of each new day.
Take a look at some families that Rainbow Trust has been supporting right here in the North East. These families include siblings and helping them cope with a seriously ill brother or sister.
Oscar and Owen's triplet brother, Oliver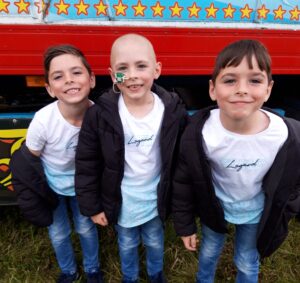 Oliver was diagnosed with stage four neuroblastoma in February 2021. He is undergoing chemotherapy and will have to have an operation to remove the tumour in his stomach. Monica ensures Oscar and Owen can continue with their routines, she drops them off at school during term time, and takes them on fun days out in the holidays to let their mum be at the hospital with Oliver.
Nooriya and Eisa's brother, Musa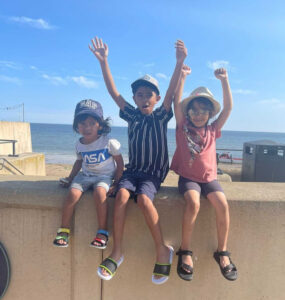 Musa was diagnosed with a brain tumour behind his left eye in May 2019. After a few chemotherapy sessions Musa's reactions to the treatment started to get worse, and the family was always in hospital. Being in the Royal Victoria Infirmary in Newcastle frequently was difficult as Musa's siblings needed to be looked after and taken to school.
Their mum, Hiba, said:
"Rainbow Trust has made a massive difference to us as they have taken a huge weight off our shoulders."
To read more about what the Rainbow Trust does, who it supports including North East families, check out their website.
Click here