Pre-Paid
If you have a pre-paid account (click here to apply for one), the ANPR (Automatic Number Plate Recognition) system camera will read your number plate and the barrier will rise automatically. If this does not happen please press the HELP button.
Please note: it can take up to 15 mins for your prepaid account to be registered, so leave time before your journey to apply for one.
Also, as a pre-paid customer you can use the pre-paid barrierless lanes (northbound lanes 5 & 6, and southbound lanes 2, 3 & 10).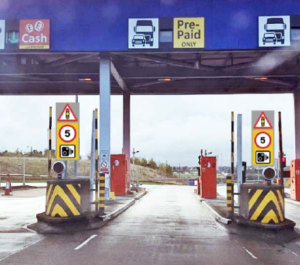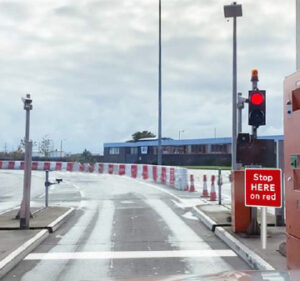 To use the barrierless lanes:
1. Approach the pre-paid toll lane at a maximum speed of 5 mph.
2. Be prepared to stop at the sign and before the white line in the pre-paid toll lane for the camera to read your car registration plate or tag to be read by the antenna.
3. Wait for the light to turn green, then proceed with your journey as normal.
---
PLEASE NOTE: Failing to make payment of the appropriate toll charge through failure to comply with the traffic signals in lane and notice published on behalf of the Authority by TT2 as operator of the Tyne Tunnels, will result in an Unpaid Toll Charge Notice (UTCN) being issued to the registered keeper of the vehicle.
Cash
Every toll lane can accept permit payments, but not all lanes will accept cash payments.
Please be aware of the signage above the toll lanes as some are marked for pre-paid only customers. If you wish to pay by cash please do not use the designated pre-paid only lanes.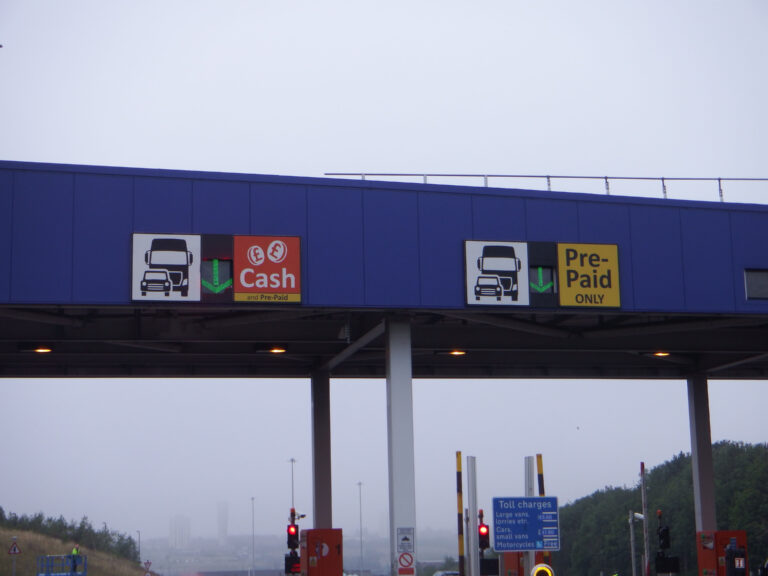 Change cannot be provided at the toll lanes. Change machines are located on the approach to the toll plazas so that you can be sure you have the correct money to pay the toll.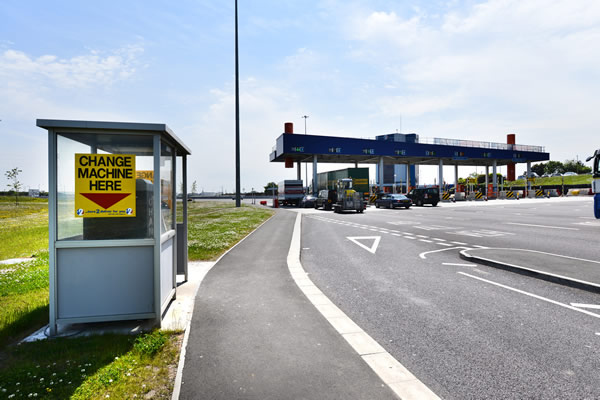 Pay Later (For Credit & Debit Card Payments)
If you'd like to pay by card then you must use our Pay Later service, which allows you to take a Schedule of Charge at the point of crossing and pay by midnight the following day via the internet. For more Pay Later details please click here.
Please note: Failure to pay before the deadline stated on the Schedule of Charge ticket will result in an Unpaid Toll Charge Notice (UTCN).
1. Approach the toll lane as normal, and press the green button.
2. Take the ticket and then before the deadline on the ticket, visit tt2.co.uk to pay.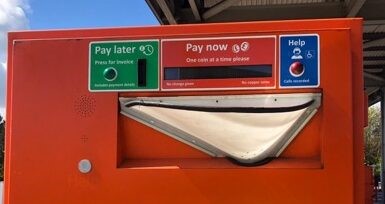 If you encounter any difficulties please press the HELP button located at each toll lane. One of our traffic officers will be happy to assist you.