Our major, multi-million-pound project to modernise and transition the Tyne Tunnels to Open Road Tolling is now complete, with new, fixed road signage signalling an end to all the works – as we also record our busiest-ever month.
So far this year we have been completing road works to modernise our road layout. We said goodbye to our toll plazas and adapted the road layout to allow your journey to continue more seamlessly.
Our new permanent blue signs are here to inform drivers we are a toll road, to remember to pay by midnight the next day and how to pay, are now in place – which were designed with the help of a panel of the general public.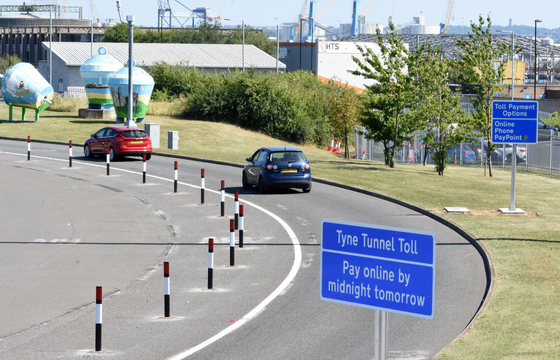 Data recently released shows, six months since the introduction of Open Road Tolling, journey times are down; C02 emissions are slashed; and the number of people paying their toll on time, is rising.
Under the new system, cameras automatically register journeys and payment needs to be made online, by phone or at a PayPoint. You can learn more about the payment options we have available here.
Our CEO Philip Smith, says: "By removing the toll booths, we have been able to shave valuable time off journeys which is all the more important now that we are experiencing record levels of vehicles passing through. Open-road-tolling is helping us keep queues as short as possible during peak times.
"There is now also less congestion, reduced emissions and better local air quality which are some of the other key reasons behind the decision to ditch the toll-booths."